Our shirts are all slim fitted, sizing is based on neck measurements (collar sizes). Because of comfort reasons Blu Murray shirts
have a slightly bigger collar than you might be used to. For this reason, we strongly recommend choosing one size smaller than
your usual collar size. If you normally pick a collar size 39, you should - in this case - take a Blu Murray's size 38. 
Size table

HOW TO MEASURE
Collar Size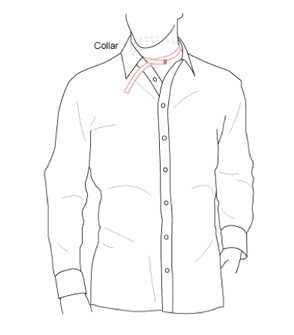 Measure around the base of your neck with enough room for one or two fingertips. As a matter of choice, it is also possible to
take one of your own formal shirts with a comfortable collar size and lay it out flat and measure the distance between the
middle of the button on the collar and the buttonhole.
Sleeve Length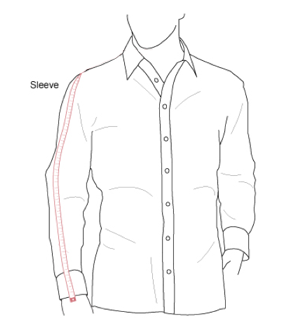 You will need some help for the measurement of the sleeve length. Stand in an upright posture with the arms placed straight
down by the sides. Measure from the top of your shoulder and down the outside of the arm to a point 1/2" (1.3 cm) past the
prominent bone of the wrist.
As an alternative, you can also use one of your formal shirt that has a good fit. Lay the shirt on a flat surface and measure from
the centre of the shoulders down the full length of the sleeve to the end of the cuff. Generally, we recommend adding an
additional 1/2" (1.3 cm) for material shrinkage after washing.
Chest size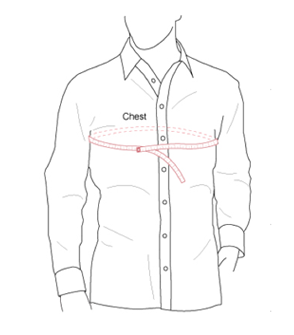 Measure around the widest part of your chest. Remember to keep the tap measure horizontal.
Waist Size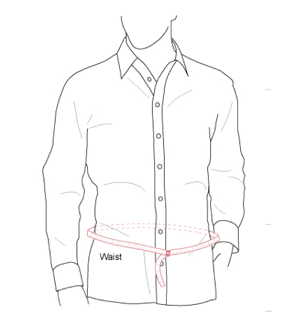 Measure around the narrowest part of your waist (also know as the natural waistline)